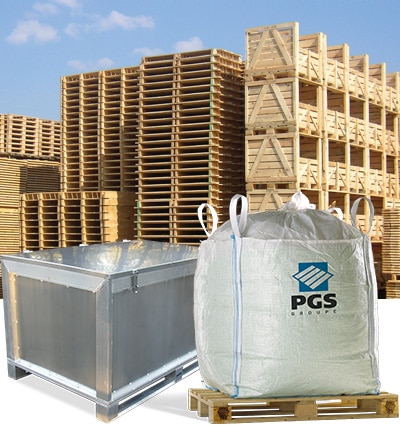 REVERSE +
When the principles of relocation are applied to an entire logistics park, it becomes sustainable.
The delegated management of your logistics park: all types of pallets
Full service:  set up, flow management, relocation and maintenance of the logistics park. Our purpose: make your logistics free flowing.
Logistics are a major competitive factor for any company. Built on our expertise of the movement of flows and services, physical flows of merchandise combined with that of, notably, information we manage your entire logistics park.
Every recommendation we make is based on an analysis of your needs and an understanding of the problems you face over the entire logistics chain.
PGS provides you with logistics services at the best cost:
• Design and engineering of customized solutions
• Optimization of shipping, stocking, flow massification,
• Availability of operations at your facility or opening of a dedicated facility within immediate proximity of your needs,
• Collection, maintenance and distribution of materials in your park in timely fashion,
• A fair and competitive pricing policy.
PGS provides the same relevant support to your international development, a dedicated team analyzes your needs and implements tailored solutions worldwide. Ask us